This mod requires the following mods to function
README
HS Produkt VHS-2
Fusil d'assaut Croate/Croatian assault rifle
VHS-D2
VHS-K2
VHS-BG
Merci à Timur "XMST" Khamidullin de m'avoir donné la permission d'utiliser son modèle 3D pour ce mod./Thanks to Timur "XMST" Khamidullin giving me permissions to use his 3D model for this mod.
Cliquez sur l'image ci-dessous pour aller voir sa page Artstation:/Click on the picture under to go see his Artstation page: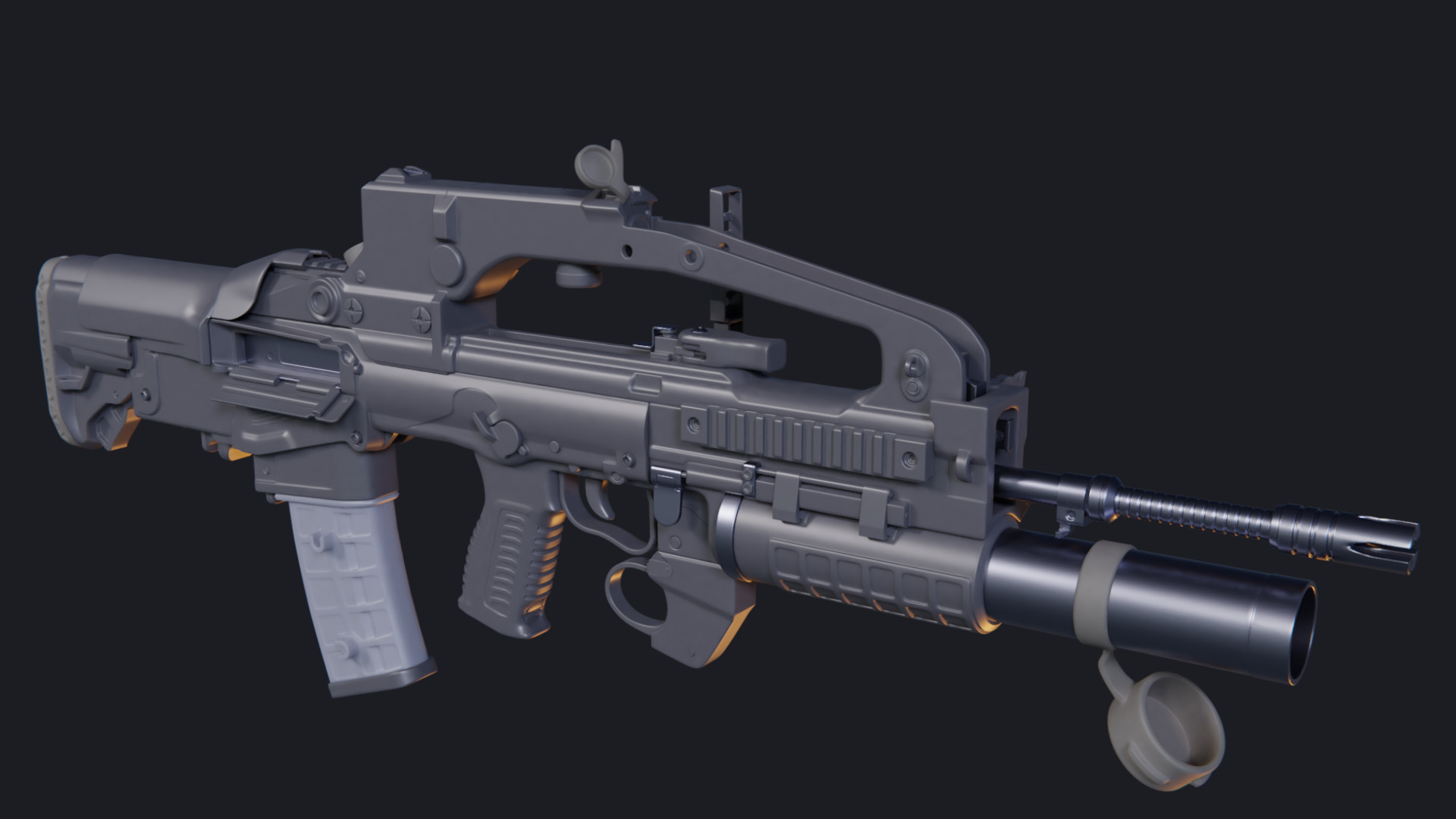 Notes de changements/Changelogs
0.0.1
-Sortie initiale/Initial release
0.0.2
-Fichier README personnalisé/Customized README file
0.0.3
-Mires retirées du modèle de base et ajouté en tant qu'accessoires détachables/Iron sights removed from base model and added as detachables accessories
-Ajout de la VHS-K2/Added VHS-K2
0.0.4
-Ajout du lance-grenade VHS-BG/Added VHS-BG grenade launcher
-Correction de la position de la bouche du canon du VHS-K2/Fix of the VHS-K2's muzzle's position
0.0.5
-Correction de quelques bug mineurs (Comme la VHS-K2 afficher avec le nom et l'icône de la VHS-D2 dans le spawner Facepalm)/Minors bugs fixes (Like the VHS-K2 showed with the VHS-D2's name and icon Facepalm)
Available versions
Please note that the install buttons only work if you have compatible client software installed, such as the Thunderstore Mod Manager. Otherwise use the zip download links instead.