This mod requires the following mods to function
README
Click the image below for the YouTube Video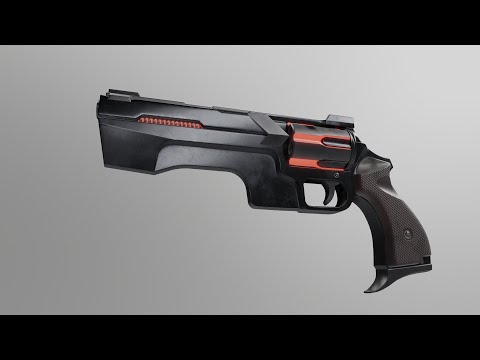 Donner Revolver
Made from the ores of the Underworld, this revolver rivals the strength of the BFR and the swiftness of the Webley Revolver.
2022's first project of mine was made in two days (6 hours first day, 3 hours second day), developing and polishing methods to make weapon making even easier. Once the methods have been toned, tutorials will follow.
Dare I say, this is my most polished work as well, very happy with the results!
Sources and Credits
Model was made by "NotColin17", who's delivered time and time again some of the best models for the community to bring to H3VR. If you're in the mood to support someone, PLEASE support this talented individual here - https://ko-fi.com/notcolin
Original Source material is the Animated Series / Manga, "Arifureta - From Commonplace to World's Strongest". Apparently Season II of the show comes in a week?!?! That was a MAD coincidence I swear!!
Updates
V1.1.0 -- Tutorial Block! It can be found in the new Item Spawner! Also, the Donner bullets have recieved tweaks in explosive power, vfx, and now have vr trails!
V1.1.1 -- Tut Block changed from vid to stream support. Thank you Kuromi!
V1.1.2 -- Ajusted firing SFX. More closer to the source material with more of a base-y punch!
V2.0.0 -- Emissions bumped from regular to HDR. Added the electricity from the Mammonth as a Firearm Heating VFX. Added Kill-Afters to the trails, lights, and VFX of the special ammo (finally), as well as making the lighting of this ammo "mixed" for additional performance support. Adjusted grip grab location slightly (I believe thats what you wanted, right Mr. Wolf?). Cylinder rotation offset has been fixed.
Available versions
Please note that the install buttons only work if you have compatible client software installed, such as the Thunderstore Mod Manager. Otherwise use the zip download links instead.