NEXOTIC Series Modpack
Spectacles that were made in yearly cycles, reborn and revisited with H3VR
README
Click the image below for the YouTube Video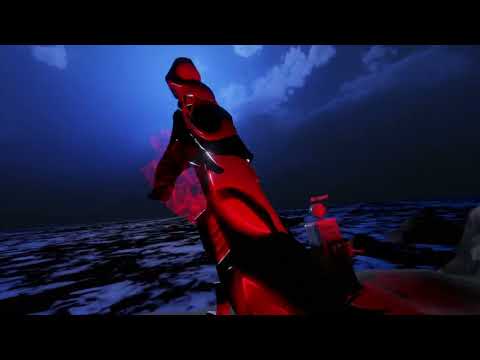 Next Gen Skins - The "NEXOTIC" Series
There was a disturbance in the force. A growing trend. MTX was taking over, slowly, like a virus. Soon, people were hired to specialize in these skins. Later, people went bat shit crazy in these skins.
The slang, Mastercraft, was birthed as a whisper when Black Ops 4 was approaching. Skins that the react with kills, flare with effects, covered with unique tropes, no longer a mere camo but rather a work of art.
It was soon converted into a source of revenue, rather than its initial intention of being a gift for workhorses. More and more came, and more and more did they spread controversy.
It became a tough pill to swallow when they intervened with the eras of the games they were implemented in. Creative liberty over historian gratuity.
... But in H3VR, the sandbox meant to accept as many kinds of weapons as possible, we can view these weapons without paywalls or scrutiny.
I didn't make these skins. The upmost majority of these are actually skins created by AAA studio artists for the sole purpose of MTX. Having the opportunity to "port" these skins that have inspired me, after making hundreds of skins of my own craft (and some poor imitations of the ones in the market), this is a big responsibility in my eyes, and an opportunity I don't see anyone else obtaining either...
I love making skins, and I love to improve my skills. We're kicking off a new subseries of skins, sorry to say for those who wish for continuity, but its the decision I've decided would best fit future planning.
With opportune timing, Cityrobo launched a script with reactive properties for emissions, sound effects, and particle systems. This script is the coal fueling this ambition and making close recreations of the mastercrafts seen here.
Running through the list, here is what NEXOTICS, or NXTs, provide.
A focus on primary audio sfx such as bolt activity, firing sfx, and reloading sfx, guaranteed to be custom.

Custom Magazines/Clips/Ammo with expansions of submunitions to make tracer effects equal to that of the games counterpart.

Emissions and Advanced Billboard-Sprite Particle FX to give these guns added flare, both in idle and revealed when firing.

NXTs are made with Meatkit and will be in their own category, separated from NGS, and will only appear in the new spawner. I included the Portable New Item Spawner from Ash, you can find it in Utilities of the old spawner, to help spawn these in TNH.
A few dozen skins have already been textured and it takes a rough average of a few hours to turn a model n tex into an H3VR firearm. Expect more to come soon. A lot more...
Credits
Credits will be given where credit is due, but an extra helping of creds here because they sure deserve it.
Kirloper / Mike / Rectangulator from the Rectangle / 3DM Discords, for fetching the Vanguard Mastercraft assets!
Supurfly83 for fetching a CRAP ton of BOCW assets! Its like, a bank full of gold for me to go swimming in! Shit!!
Cityrobo for making the "Heating Barrel" script, AKA the powerhouse of dynamic skins. I asked for it (buzzing like an annoying fly I bet), and Cityrobo delivered.
Nikpo and Meat Banana for their support in the Collective, even if these skins are of poor taste they did give help and praise nonetheless!
42nfl19 (EdgeOfDivinity on YT) for his incredibly thorough QnA, truly is the Lord of QnA and I am now awoke to his power!
Scatman for being an awesome dude and a friend better than the friends I have met IRL, no doubts there. Happy to have met him.
Updates
V1.0.6 -- I originally wanted to make oooone more NXT, but my headset cord broketh, so sorry about the hangtime today!
v1.0.7 -- At this point this'll probably be the normal. I anticipated making two skins today but I got caught up in bugfixing old releases. I'd rather not update a modpack twice in a day after all.
v1.1.1 -- Portable Item Spawner removed from dependency listing. Replaced with Andrew's Toolbox Unlock.
Available versions
Please note that the install buttons only work if you have compatible client software installed, such as the Thunderstore Mod Manager. Otherwise use the zip download links instead.